our brands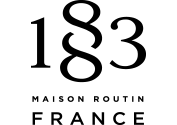 1883 is Maison Routin's premium, excellence-inspiring brand. This major French flavoring syrup has been developed with passion for more than 130 years.
Refined, well-balanced and nuanced, it offers the most demanding professionals unparalleled aromatic authenticity, purity, and intensity.
1883 Natural gourmet syrups are imported from the French Alps to flavor coffee based drinks, cocktails, sodas, beers, and granitas.