Our Story
HORECA EXPERTS
Horeca Experts is a distribution company specialized in the beverage industry for the HORECA sector. Since its creation in 2010, Horeca Experts has introduced premium international brands of gourmet syrups, fruit purees, powder mixes, gourmet sauces, tea, liquors, spirits, bar and coffee accessories, that are essential for coffee shops, restaurants, pubs, hotels and resorts...
At Horeca Experts we bring you hand-picked brands from international manufacturers right to the consumers' cups and glasses, always keeping in mind their evolving needs, tastes and lifestyle. Our brand selection is split between best products in their own categories, products renowned for their quality and unique special products.
We offer complete solutions revolving around each product, with their set of tools and accessories along with their best serving hints and tips. Partnering with Horeca Experts is a guarantee of supreme taste and quality for your customers.
Mission & Vision
We are experts in the Horeca business and aim to remain as such. Our team members are highly skilled and trained to offer you the best services. We constantly improve our know-how and make sure we transfer this knowledge to our customers. With the expertise that we have acquired, we have become influencers in our industry: Our team of consultants helps our customers set their strategy and improve their image.
We conduct our business responsibly. For us, it's not about providing just any product; it's about offering the consumer an experience. We are proud to have introduced in the Lebanese market a selection of unique, tasty, natural and healthy beverage products that will tickle the taste buds of the connoisseurs too.
Customer satisfaction is key to our success. We nurture our customers from the initial requirements' definitions to the product deliveries, making sure deadlines and support requirements are constantly respected and fulfilled.
Our People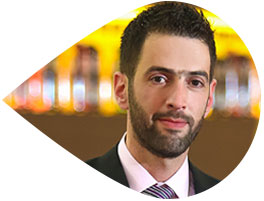 HABIB SALIBA
OWNER & MANAGING PARTNER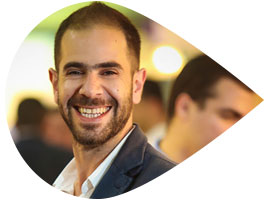 Haytham Saliba
OWNER & MANAGING PARTNER